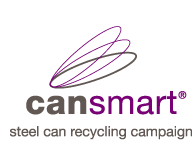 KIDS CORNER

Hey kids! Have you ever wondered how steel is made, or what happens to steel cans after you put them in the recycling bin?

Did you know that steel cans are 100% recyclable? That means that when you recycle your empty food cans and aerosols, they can turn into brand new cans, refrigerators and even cars.

In this section dedicated to you, you can join Ferris Steele and his friends for steel can fun and games.

Colouring-in
Print me out and colour me in! This colouring-in sheet is designed for under seven year olds.

Find-a-word
It's a real puzzle finding these words about steel and recycling.

Snakes and Ladders
Print out our Snakes and Ladders sheet and get out the dice! Over sevens can learn as they play.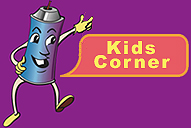 DOWNLOADS
Colouring-in
Find-a-word
Snakes and Ladders
Making Frost and Dew
Making a Tin Can Telephone