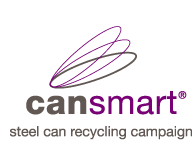 KERBSIDE RECYCLING ACROSS AUSTRALIA

Here we give you a picture of what kerbside recycling looks like across Australia and some of the facts and figures.
This table shows the number and percentage of local councils within each state that offer steel can recycling services, as of November 2005.
State
ACT
NSW
NT
QLD
SA
TAS
VIC
WA
No. of
councils
173
70
134
69
29
78
143
No. of councils
; recycling steel cans
114
2
58
43
22
77
54
% of councis reycing
steel cans
100
66
43
62
76
99
38
AEROSOLS

323 councils across Australia collect aerosol cans as part of their kerbside or drop-off facility. Aerosol cans are completely safe to recycle in the sorts of quantities that would be generated domestically. Aerosol cans should have their lids removed.

PAINT CANS

238 councils across Australia collect paint cans. As long as paint cans are completely dry they pose no health or safety risk and are safe for recycling. It is important that any liquid is scraped out onto newspaper, wrapped well and placed in the bin.

KERBSIDE/DROP-OFF

Of the councils who provide steel can recycling;
318 offer kerbside collection
46 offer drop-off facilities
16 offer both kerbside and drop-off


CONTAINER TYPES

Different councils use different containers for recycling collection. The following table is a breakdown of the types of containers used and the number of councils who use them.
Combination of containers 38