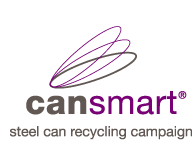 HOW TO RECYCLE YOUR STEEL CANS

Steel cans require minimal preparation before they can be placed in your recycling bin.
FOOD and PET FOOD CANS (including coffee, MiloTM and baby formula tins)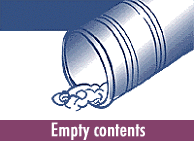 Empty the can and take the lid completely off.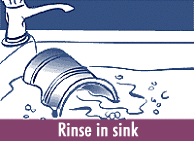 You can rinse your cans at the end of washing up to avoid wasting water (optional).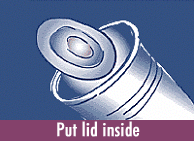 Place any loose metal lids, including jam jar lids and bottle tops, inside the can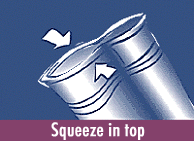 Squeeze can at the top to save space in your recycling bin or crate and also to stop possible contaminants from getting into the can.
Note: you don't need to remove the labels, but the paper ones are recyclable if you wish to recycle them in your paper bin.
PAINT CANS

Brush any leftover paint onto newspaper. Let it dry and then dispose of in your garbage bin.
Allow the paint left within can to dry thoroughly before sending it to be recycled.
If you're unsure whether your council recycles paint cans, check out our Council Search function to find out more about recycling services in your area.
AEROSOL CANS

Remove the large plastic top and place the can in your recycling bin.
Do not squash or puncture aerosol cans.
To find out whether your council recycles aerosol cans, enter your Council's name into our Council Search function, and you will soon see.
COOKING OIL CANS

Drain excess oil from can.
Remove any easily removable plastic fittings such as stoppers and plugs.