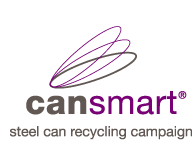 IN THE NEWS

Welcome to In The News, where you will find current news items relating to steel can recycling. These articles are taken from a range of media sources and do not necessarily reflect the views and opinions of the Steel Can Recycling Council. All articles will be archived after two months.
NEWS
Clean Up Australia releases 2004 Annual Report (AUS)
13 April 2005
Our 2004 Annual Report focuses on the ways that Clean Up Australia has encouraged communities, businesses and government to take practical action to clean up, fix up and conserve our environment.
Sustainable Packaging courses in 2005
11 April 2005
A two-day course incorporating an overview of packaging sustainability including strategies, case studies and decision-support tools. RMIT's Centre for Design has developed Sustainable Packaging 2005 in conjunction with its partners in the Sustainable Packaging Alliance from Victoria University and Birubi Innovation.
PRESS RELEASES
No Press Releases Available.